HERE ARE PHOTOS OF THE HIGHLIGHTS OF THE MEMORIAL DAY WEEKEND YOUTH SHOOT ON MAY 28TH
DESPITE THE WEATHER IT WAS A GOOD TIME HAD BY ALL.
THANKS FOR COMING OUT!
THE BANDON VETERANS HONOR GUARD CAME OUT TO HONOR THOSE
WHO MADE THE ULTIMATE SACRIFICE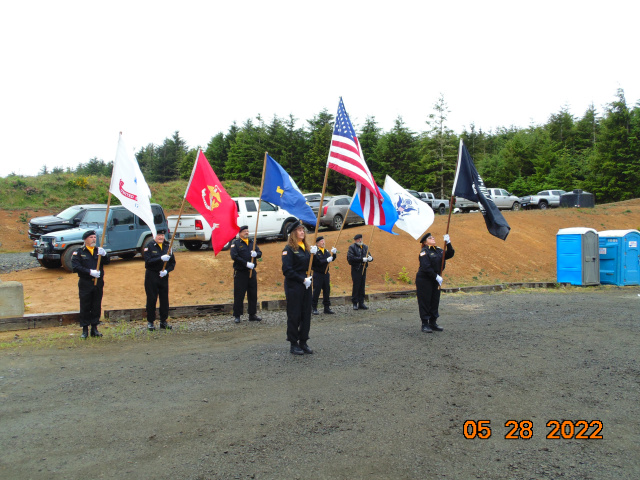 THE DURAN FAMILY-ARIANNA, DEVIN & DUSTIN WITH DAD DENNIS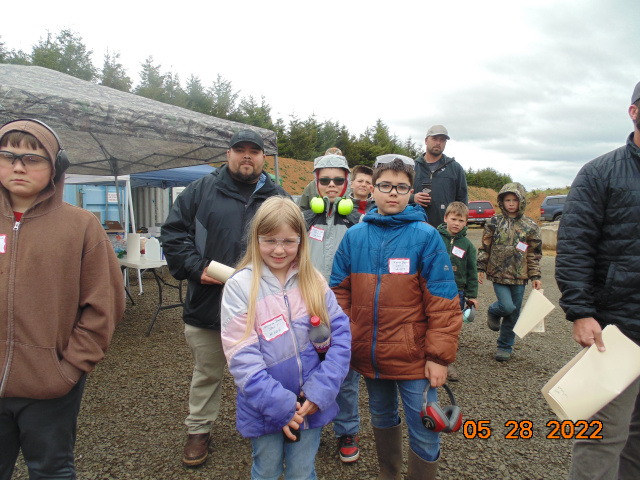 LEVI CARNAHAN AND HIS DAD CHARLIE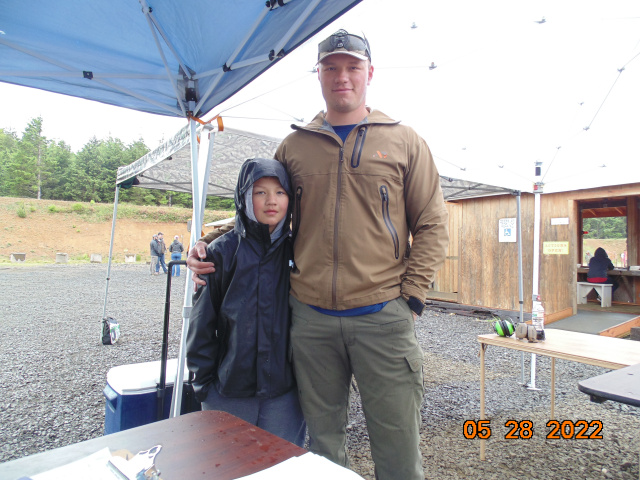 ADDISON TAYLOR CADE AND MOM CINTHIA
REMINGTON HARTLEY AND HER DAD SHANE
PAIGE SPEAKMAN AND HER DAD AARON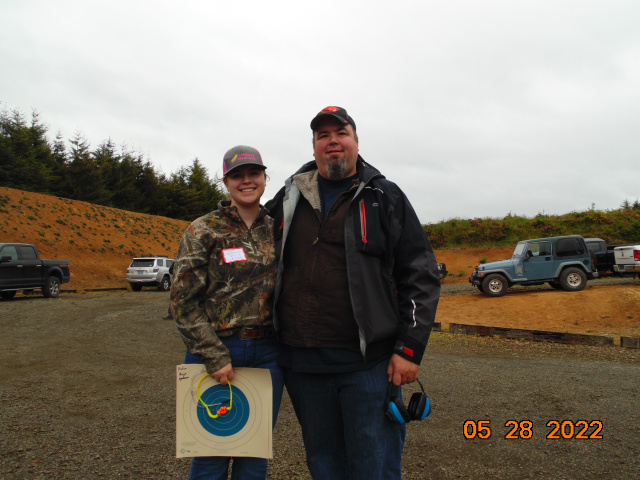 SHILOH, ASHER, AND URIAH LEGUTKI WITH THEIR DAD TODD
BENJAMIN NOVOTNY AND HIS DAD JOSH
CHASE OSBORN, NICHOLAS BERGOR AND NICK'S DAD JOE
BRADEN PATTERSON AND HIS DAD JASON
COLE, SILAS AND ASHER LILLIE WITH THEIR DAD JOSH AND THEIR GRANPA ERIC
TIMOTHY REAGAN AND HIS DAD JON
SOME OF THE SHOOTERS LINING UP THEIR SHOTS
A BIG THANKS TO ALL THE RANGE SAFETY OFFICERS WHO HELPED SUPPORT THE SHOOT
JON WRIGHT
M. JON REAGAN
DENNIS BORGENS
CHUCK HOLLOWAY
CORY DHILLON
LARRY CAGLE
CHUCK SARDUCH
DAVE STANGE
and a special thanks to Tim Reagan for helping set up the prizes
A BIG THANKS TO OUR "CHEF" JON WRIGHT
THE PARK WOULD LIKE TO THANK THE FOLLOWING FOR DONATING AMMO FOR THE SHOOT
JOSH WALTERS AT ORCO GUNWORKS
138 N. Wasson St.
Coos Bay, OR 97420
(541) 888-6422
HERE ARE THE WINNERS OF EACH DIVISION WITH THEIR PRIZES AND THE OVERALL CHAMPION
DIVISION 1 1ST, 2ND AND THIRD PLACE WINNERS
ASHER LILLIE, LEVI CARNAHAN AND SILAS LILLIE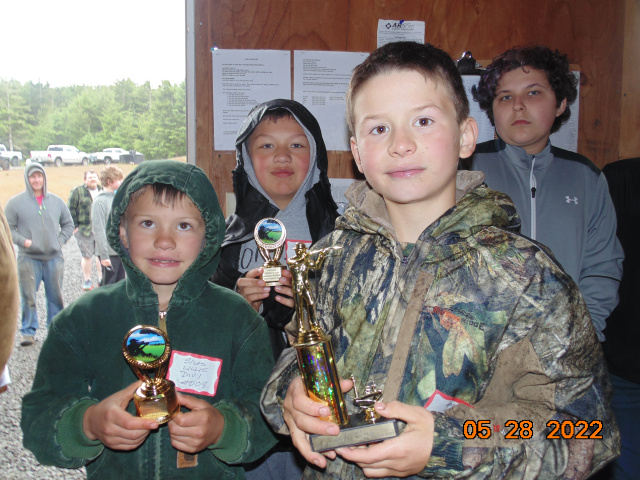 DIVISION 2 1ST, 2ND AND THIRD PLACE WINNERS
COLE LILLIE, BRADEN PATTERSON AND NICHOLAS BERGOR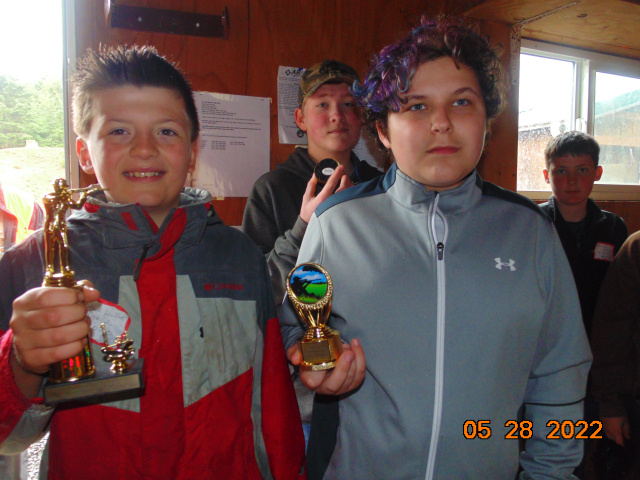 DIVISION 3 1ST, 2ND AND 3RD PLACE
PAIGE SPEAKMAN, URIAH LEGUTKI AD CHASE OSBORN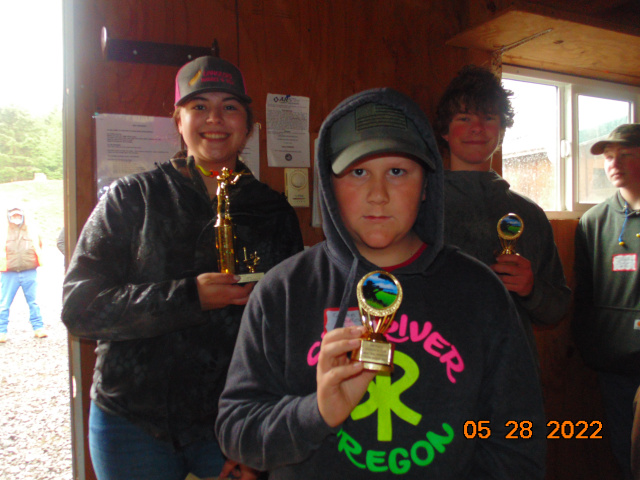 OVERALL CHAMPION
The tiebreaker for overall champion in the three divisions was the winner closest to the bulls eye.
Cole nailed it perfect!
COLE LILLIE