TSPA WOMEN'S TRAINING CLASS
7/31/21
NRA CERTIFIED TRAINING COUNSELOR, MAUREEN ROGERS
We had a very successful class. Maureen is an excellent instructor! We were fortunate to have her on our range. The ladies all walked away feeling more confident in what they were doing and are excited to get more involved in coming to the park. If you are a woman looking to hook into the growing number of female shooters, please don't hesitate to write to us at the "CONTACT US" tab and let us know so we can contact you and let you know when you can come down and join in.
From left: Jon Wright, Chief Range Safety Officer, Jon Reagan, Chief Range Safety Officer, Maureen Rogers, Instructor, Norman Rogers, Assist. Instructor
Targets set up for practice shooting.
Maureen instructing the ladies about good firearms safety.
Maureen discussing the ins and outs of dry firing and learning to shoot accurately.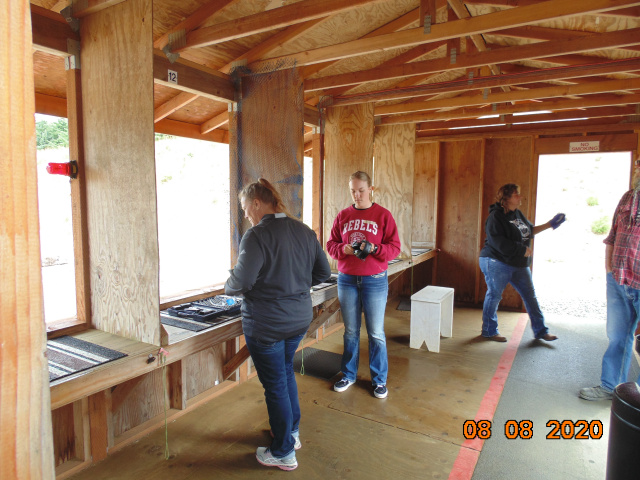 Some of the ladies setting up at their stations to practice shoot.
As you can see, the ladies took to Maureen quite quickly.
Lining up a shot.
Jon Wright helping one of our ladies.
Jon Reagan and Jon Wright helping the ladies take down targets and put new ones up.

Norman Rogers assisting one of the ladies in shooting.
Maureen Rogers teaching the ladies in where to always point their guns and how to hold them.
Note from photographer: My camera's calendar was off and shows the date of the shoot as 8/8/20. This is incorrect. The top date shown at the top of this page is the correct date.